Second Story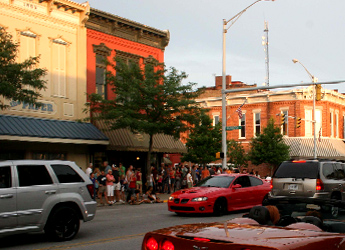 While downtown Goshen has experienced significant investment and boasts a relatively low first floor vacancy rate, many upper stories remain vacant and underutilized. This is not a problem unique to Goshen; many communities across Indiana and the United States struggle with vacant upper stories.
Underutilization in upper stories is often attributed to costs associated with a change of use and meeting applicable building codes.
To better understand the obstacles and opportunities associated with upper story development in downtown Goshen, Downtown Goshen, Inc. (DGI), Goshen's Economic Improvement District (EID) and the City of Goshen are seeking a grant through Indiana Landmarks to develop an inventory of upper stories and conduct a feasibility study for upper story redevelopment in downtown Goshen.
Learn more