Criterium Course Layout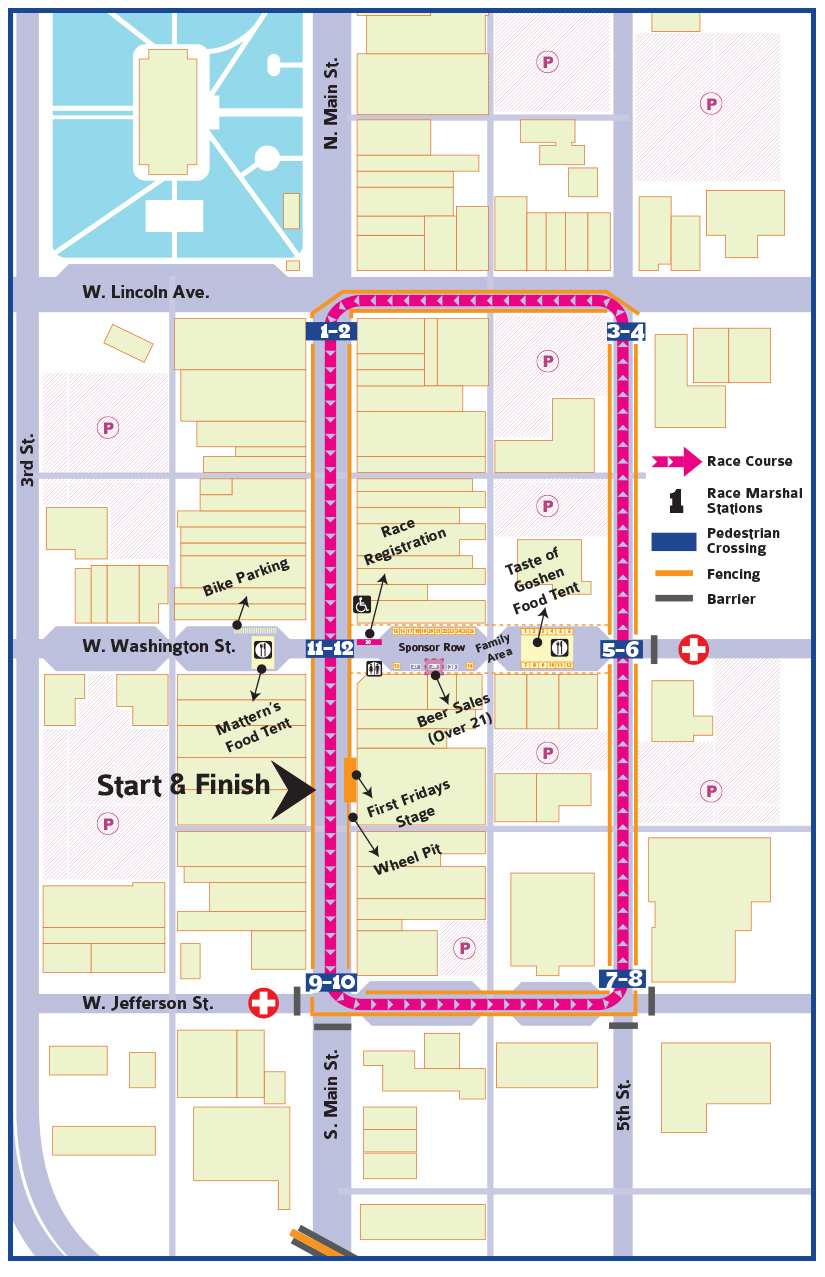 The .87-kilometer track features a fast, spectator-friendly race combining street racing and intense high-level competition in a spectacular urban environment.
The I ♥ Goshen Bicycle Criterium is part of the national Graffiti Road weekly racing point series. Graffiti Road will award points in these categories: 1/2, 3, 4, 40+, 50+. The Cat 3 riders will be separated for points. Master 50+ will receive points in the Master 40+ race. Women 1/2/3 receive double points.